Whether you are looking for a new administrator, or trying to solve the problems with your current one. We have the experience, expertise and market insights to help you achieve your objectives.
Our independence means we can give you unconstrained advice about all aspects of your administration.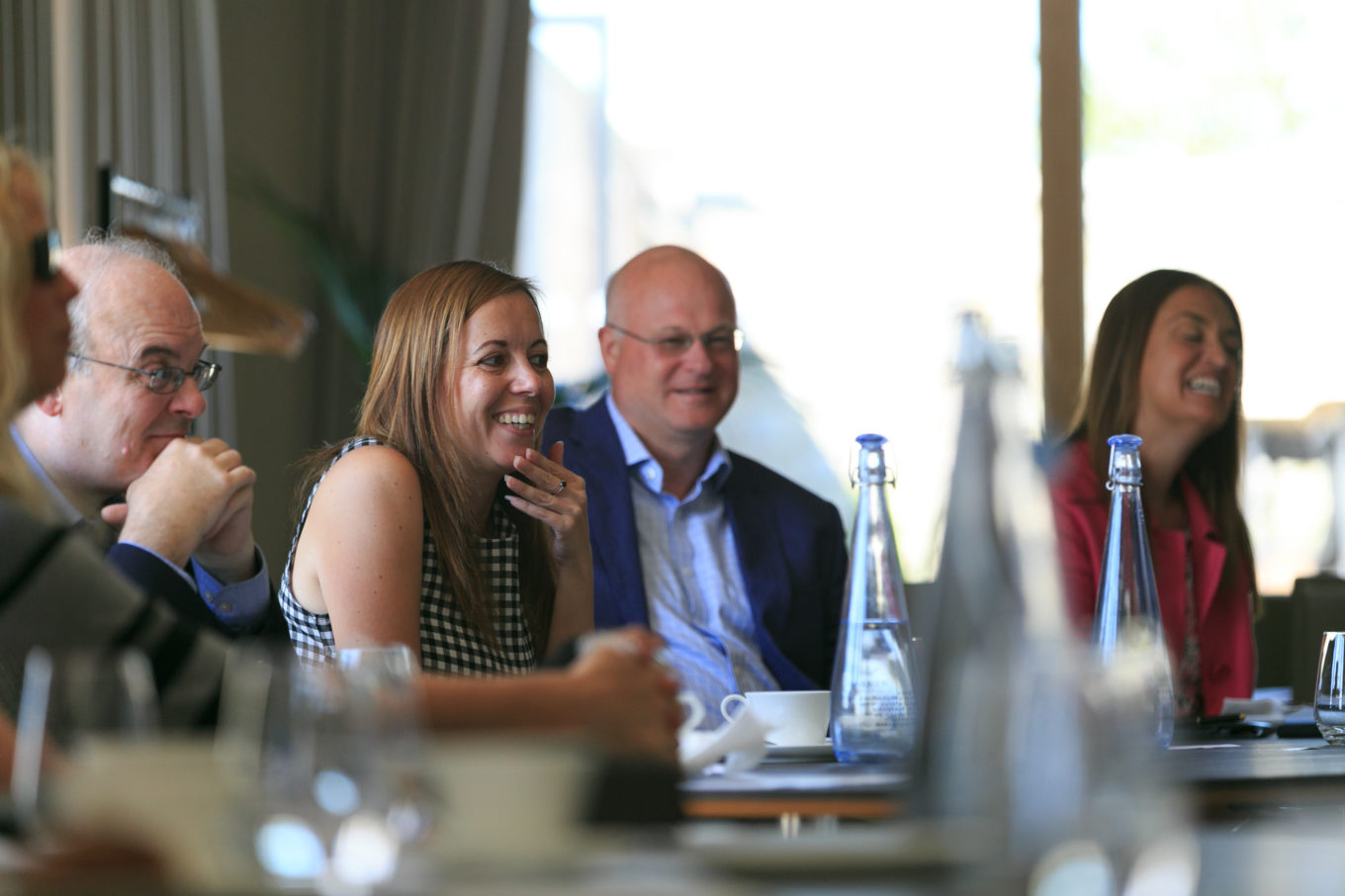 Take a look at how we can help further down the page or download our Administration Consulting Guide by clicking on the orange button below.
Reviewing your current administrator

Whether your administration is currently delivered in-house or by a third-party administrator, we want to ensure you are delivering the best service to your members.
Maybe you are coming up to a contract renewal or want to make sure you are getting the best from your in-house team, our expertise allows us to benchmark your current service against what we see for other clients.
We can help give you comfort that your services and the fees you are paying reflect your strategic aims and give clear recommendations where they do not.
Improving your current administration
If you're having trouble with your current administration, or are worried there may be skeletons hidden in the cupboard, we can help you define and implement a plan to improve and resolve the issues.

Our insights into market and peer practice mean we can get you back to a firm foundation for your administration.

Changing administrator
We can help you select, contract with and move to a new administrator.

Our regular supplier research means we can help find an administrator that is the best fit for you. Our unrivalled experience supporting Trustees and Sponsors means we know the right questions to ask and the pitfalls to look out for.

Managing your administration
Effective management of your administrator is an early warning system for issues, helping to identify and mitigate risks.
It is more than a quarterly report on SLAs, our expertise helps you to structure and implement the right framework to get the best from your administrator.

We have very much valued working with Muse in a review of our pension administration arrangements. The Muse team was incredibly helpful in helping us prepare for the review, in guiding us through the various assessment stages, and in helping us to get to the right decision for our Schemes. The documentation produced during the process, from the RfP itself, through to the reporting in support of the decision making process, has been first class. I would like to offer my sincere thanks and gratitude for all of the hard work, commitment and support. The Muse team were an absolute delight to work in partnership with, on what could potentially have been a difficult programme.
Group Head of Pensions & Benefits, DMGT
We appointed Muse because of their depth and breadth of knowledge of the pension administration market and their independence. Having an adviser who has such level of experience is critical. Muse helped ensure that the Trustees were confident in the decision they took when selecting their third party administrator. Many implementation projects over-promise and under-deliver. Muse provided expert guidance, alongside our own internal project management function and the third party administrator, to ensure a successful implementation that delivered the planned level of automation from day 1. I would confidently recommend Muse Advisory to other Trustee Boards.
Trustee Director, RBS Pension Trustee Limited
We engaged Muse, in advance of our administration contract renewal, to review the service and contractual terms and ensure we received overall value for money from our third party administrator. I was delighted with the outcome and the material improvement we achieved.
Former Head of Pensions, Vodafone
Muse helped us work with our administrator to deliver our transformation programme. They challenged them and asked questions we hadn't considered. We wouldn't have achieved the change we needed without the support and experience of the Muse team.
Pension Strategy Manager, CYBG plc
Muse helped us switch our administration provider. Their work included confirming the decision to change providers, identifying our requirements, facilitating the entire RfP process and then advising on commercial/ operational contractual matters. This was a significant project for us. It was completed successfully on time and on budget. Muse's advice, professionalism and efficiency was excellent throughout, and their guidance and expertise was both reassuring and very much appreciated.
Trustee Chair, Aliaxis UK Defined Benefit Pension Scheme
It was a pleasure to work with Muse on our Administrator selection process. As we were outsourcing for the first time, which is particularly challenging, their insight into the market and the administrators we saw, guiding us through the minefield of selection, gave us confidence that we were making the most informed decision. Muse's process was pragmatic and effective, always considerate of the circumstances of the in-house team. We continued to rely on Muse's support particularly throughout the contracting stage where their knowledge & experience proved invaluable as well as the transition stage; they challenged the administrator and asked the questions we didn't know to ask. I would have no hesitation in recommending them.
Trustee Director, Molins UK Pension Fund Trustee Limited
Muse supported us with our transition between administrators. Muse challenged both the incoming and incumbent administrator and made sure we asked the right questions and had robust governance around the transition. They provided significant input into our contract negotiations, ensuring that we benefited from their experience of the market. The acceptance criteria that they developed collaboratively with all stakeholders helped ensure we could hold the administrator to account for delivery. Muse are a great team to work with, and they helped us establish a solid foundation for a strong relationship with our administration partner.
Head of Staff Pensions Management, Prudential Staff Pension Scheme
Helping Trustees and Companies to better govern their pension schemes
Get in touch today to find out how we can help.
Have a problem that needs solving?