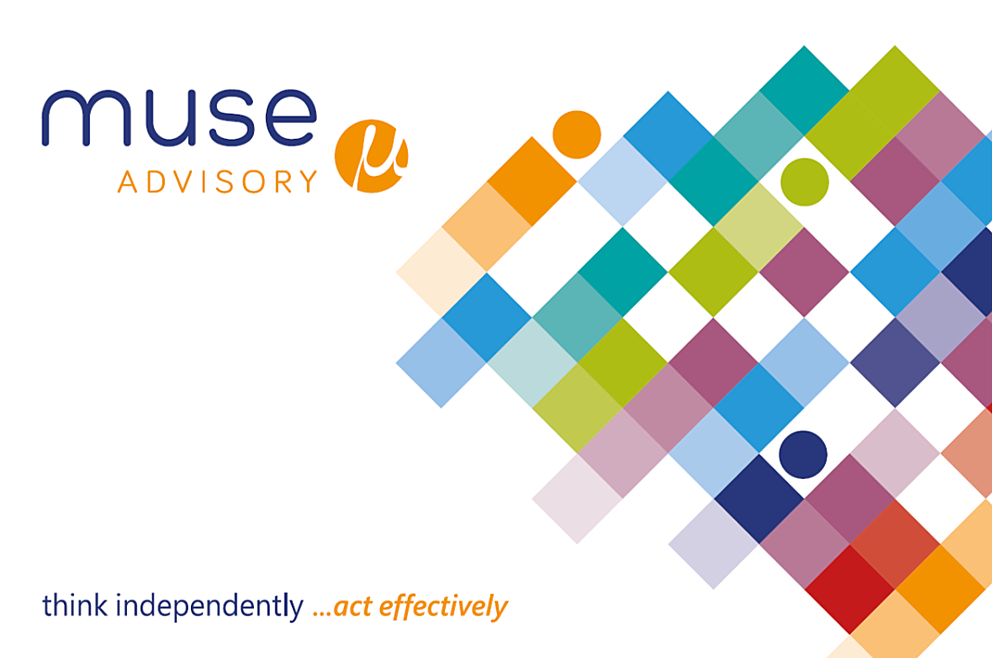 Everything you need to know about how Muse can help in one handy document!

Click below to view our new Interactive Document of our Services.
Knowledge hub
Check out one of our recent thought pieces below, or dive into our knowledge hub to see the latest thinking from across the Muse team!
Case studies | 13 Dec 2021
DC Processes and SLAs
Our client was implementing a new DC platform provider. The existing DB administration remained in-house. The new provider had proposed their standard SLAs, and the client wanted to ensure they were fit for purpose and in-line with good practice. We were appointed to use our experience and expertise to assess the SLAs and DC processes.
More >
Viewpoints | 24 May 2022
Getting Ready for the Code - Effective Reporting
The fifth article in our Muse series Getting ready for the Code, is a practical look at how to get the most out of your risk and control reporting.
More >
Viewpoints | 14 Feb 2020
Levelling up – is it doable?
Following the government's HS2 announcement you could say levelling up is also what TPR is doing on trusteeship and governance. TPR wants to see proof of good and proportionate governance, in a landscape with fewer schemes. Trustees will have to show they're up to the job. They may need to exit if they can't get up to speed.
More >
Rosanne and Julia facilitated an online session for the Trustee Board on strategic planning and agreeing our objectives for member experience, considering administration service delivery and member communications and engagement. It was a focused, positive and engaging session despite it having to be held online rather than face to face as we'd planned. It helped us make progress and we had a meaningful discussion as a board. All the trustee directors were able to share candid views and ideas on what is important to us as a board and to members. We got a lot of value out of it - and more to the point now have a basis to agree long-term non-financial objectives for the pension scheme.
Chair and Trustee Director, National Grid Electricity Group Trustee Limited
Muse Advisory's objective assessment of the effectiveness of the Trustee Board's governance arrangements was well received. They also helped us map roles and responsibilities succinctly and with clarity.
UK Pensions Manager, BAT UK Pension Fund
Muse helped us review the Trustee's approach to managing risk, introducing and documenting a new risk management framework, which set out the Scheme's risk governance and processes, dovetailing with operational risk management practices. Rosanne worked with me to facilitate workshops for the Trustee Board to agree its strategic objectives, risk appetite and key risks. Together we developed a reporting dashboard for the board, showing risk trends, incident reporting, project risk tracking and horizon scanning of emerging risks. She also worked closely with the Operational Risk Manager to embed good risk management practices within the in-house Trustee Executive team. In parallel, Rosanne worked with the Trustee's Governance Committee to embed a new internal audit work partner and agree the internal audit workplan. Rosanne brought insights and expertise into risk management practices with other large pension schemes and brought risk alive for our scheme so that we understood its value. The trust she built enabled us to tackle complex issues, whilst developing simple and effective solutions for the Trustee Board.
Head of Legal and Compliance of Trustee Executive Limited, National Grid - Trustee Executive Limited
Helping Trustees and Companies to better govern their pension schemes
Get in touch today to find out how we can help.
Have a problem that needs solving?